SUSTAINABLE, FROM FARM to FLAT WHITE
we're committed to improving the sustainability of everything that ends up on your table at a Caravan Restaurant or goes into making your cup of Caravan coffee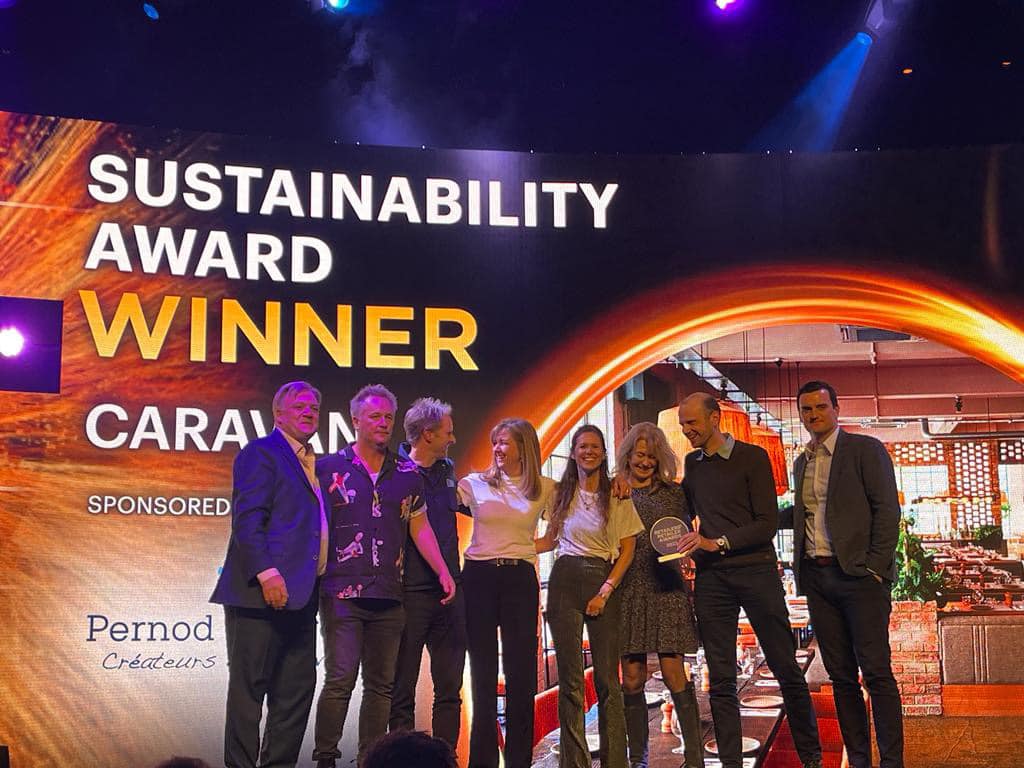 AWARD-WINNING SUSTAINABLE RESTAURANTS
We're proud to say that our commitment to sustainability was recognised at the 2023 Retailers Retailer Awards where we took home the Sustainability Award. You can find out more about our sustainable sourcing practices on our suppliers page.
OUR SUPPLIERS
ENERGY EFFICIENT ROASTING

All Caravan coffee is roasted on our Loring Peregrine S70. Loring make the most efficient roasters around, and ours is no different. It roasts coffee with hot air that is recirculated to recapture energy, using up to 80% less gas than a direct gas flame.

RECYCLABLE OR COMPOSTABLE PACKAGING

Our pods and bags are industrially compostable. While they won't break down in your home compost, you can pop them in your council kerbside collection. The remainder of our packaging is recyclable cardboard and aluminium.

1% FOR THE PLANET

Our commitment to sustainability doesn't stop when we sell our coffee. As part of 1% for the planet, Caravan Coffee Roasters donate 1% of our annual revenue to environmental causes including Project Waterfall's work in coffee growing communities effected by climate change. find out more –>
LEAN MORE ABOUT SUSTAINABILITY ON OUR ROASTERY TOUR
Want to find out more about the roasting process and how we practice sustainability? Then you need to come to one of our Caravan Coffee School Roastery Tours.
CARAVAN ROASTERY TOUR