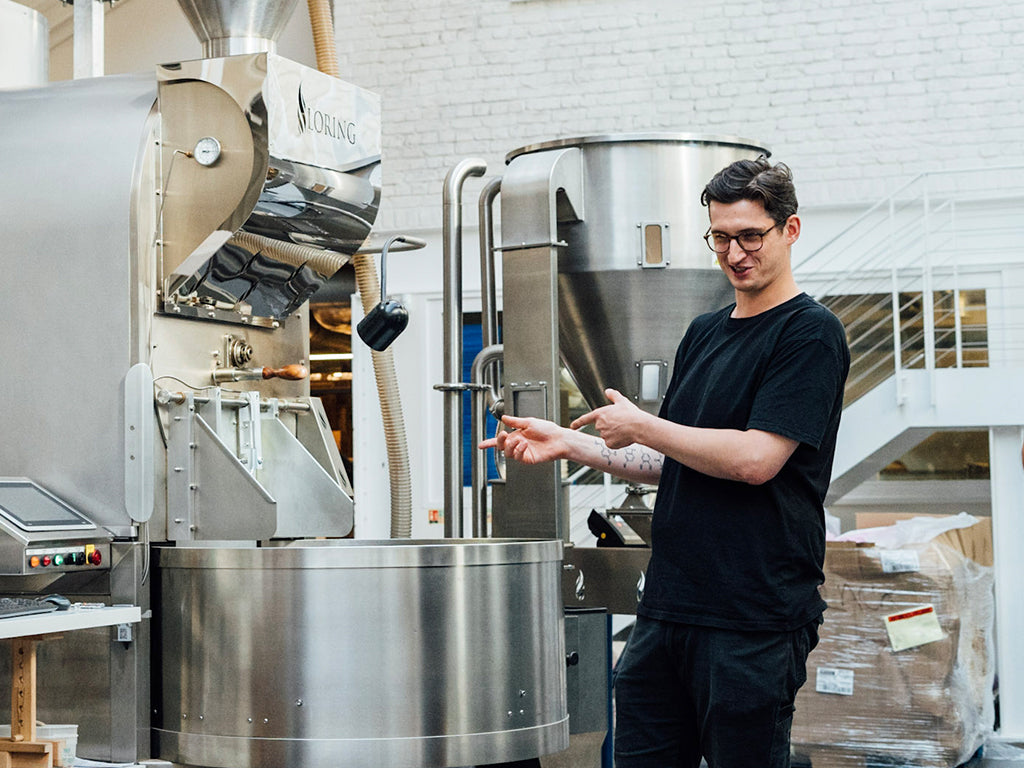 ROASTERY TOUR & TASTING
A GUIDED TOUR OF OUR NORTH LONDON ROASTERY, FOLLOWED BY A COFFEE TASTING WHERE YOU'LL LEARN ABOUT HOW & WHERE COFFEE IS GROWN, HOW WE ROAST IT AND DISCOVER BREWING TIPS & TRICKS.
SIGN ME UP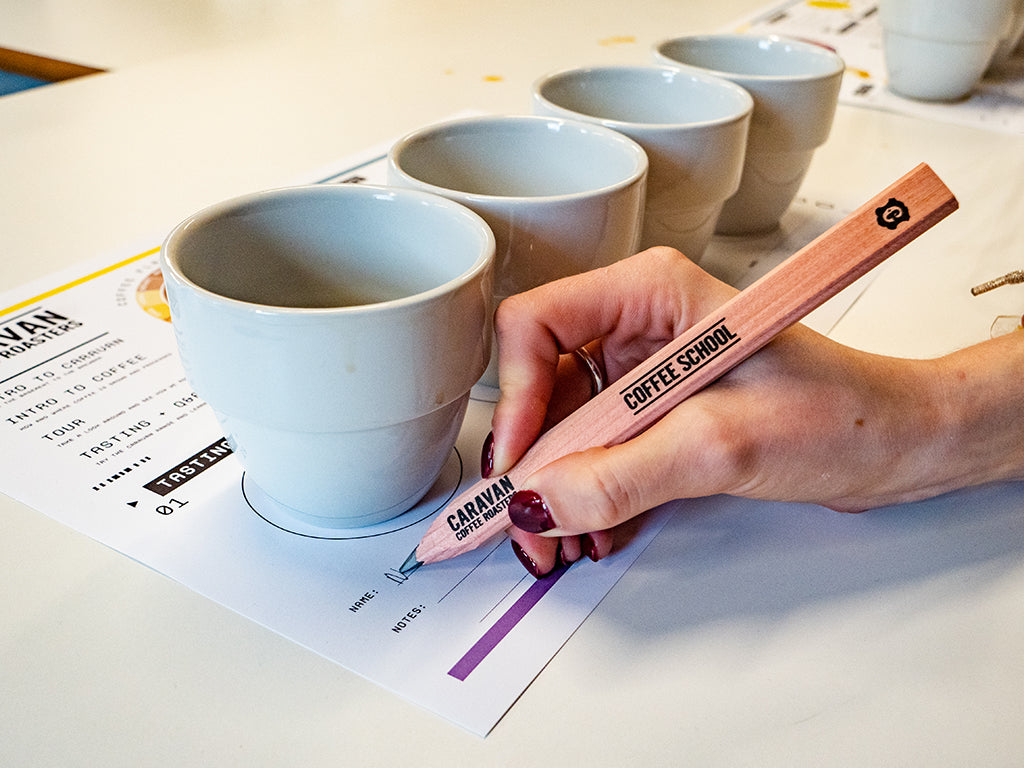 HOME FILTER CLASS
LEARN ALL ABOUT BREWING FILTER COFFEE AT HOME, ACROSS 4 DIFFERENT METHODS: FROM A CLASSIC CAFETIERE TO A V60.
SIGN ME UP
HOME ESPRESSO CLASS
LEARN ABOUT 'DIALLING IN', STEAMING & POURING MILK AND EXPERIENCE MAKING COFFEE WITH PROFESSIONAL GRADE ESPRESSO MACHINES.
SIGN ME UP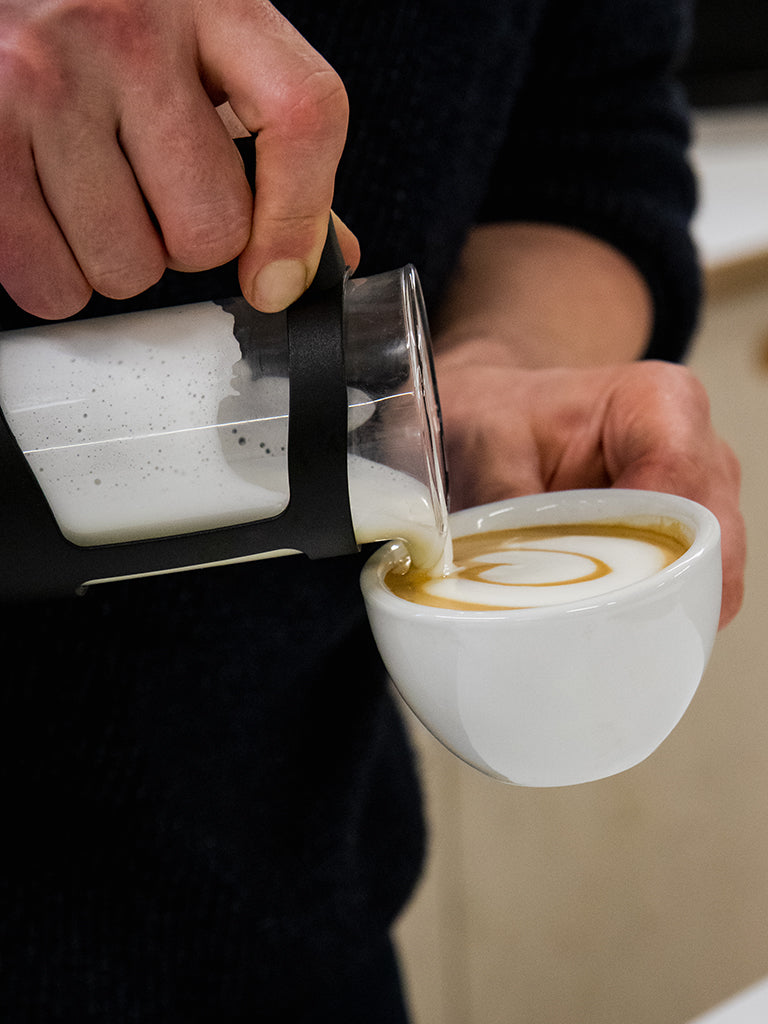 MILK & LATTE ART CLASS
WE ALL WANT TO BE ABLE TO POUR MILK LIKE THEY DO IN THE COFFEE SHOP – LET OUR BARISTAS SHOW YOU HOW YOU CAN AT HOME, WITH & WITHOUT FANCY KIT.
SIGN ME UP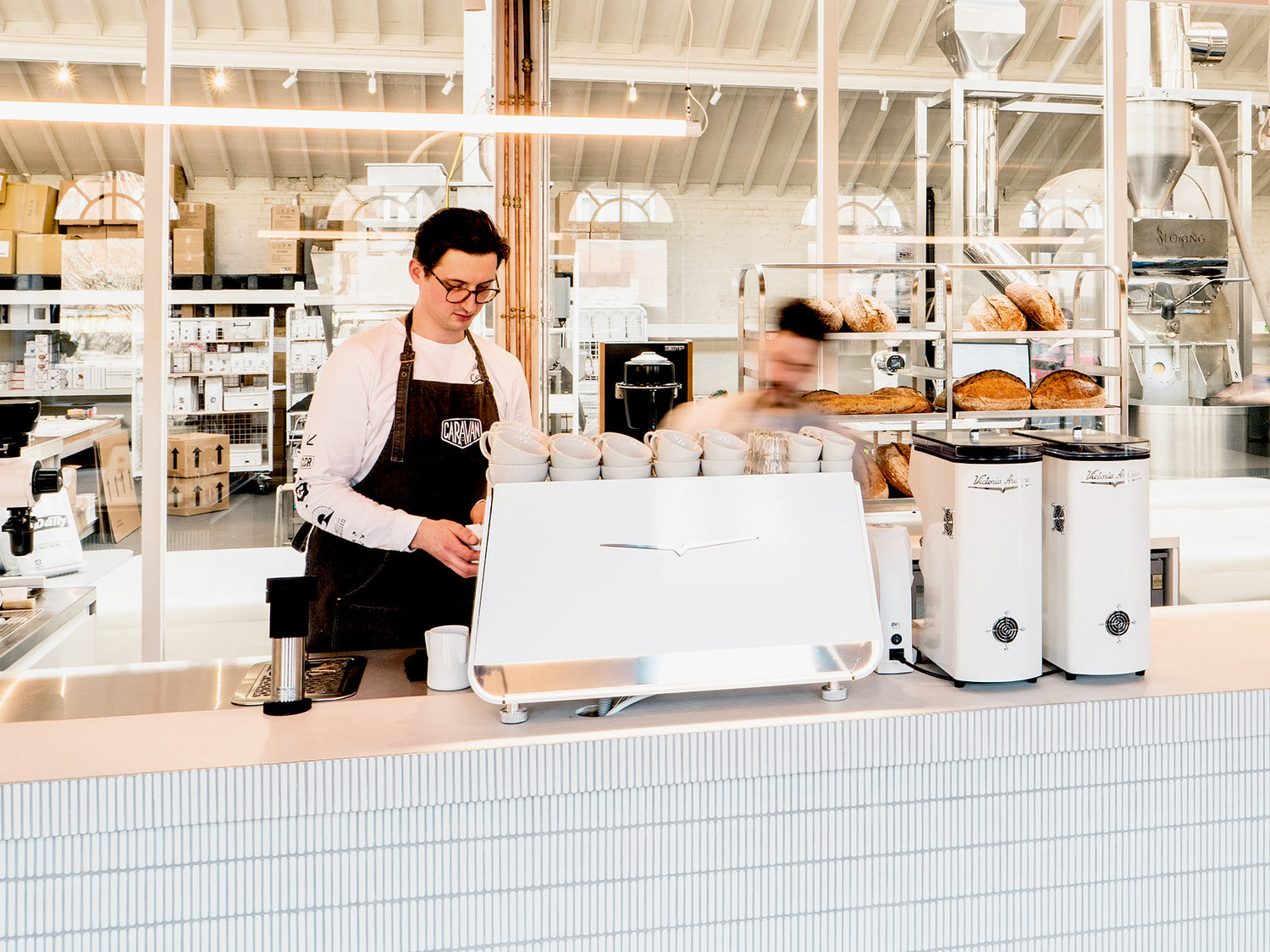 COFFEE AT OUR PLACE
THE CARAVAN COFFEE SCHOOL IS LOCATED AT OUR ROASTERY, WHERE WE HAVE AN ON-SITE CAFÉ, THE BREWBAR.

MON-FRI: 8.00-16.00
SAT: 9.00-16.00
What our students are saying
THE TRAINING WAS NOT ONLY VERY EDUCATIONAL & INFORMATIVE, IT WAS ALSO SUPER FUN!
What our students are saying
THEY TEACH YOU EVERYTHING YOU NEED TO KNOW, FROM HOW TO MAKE A GOOD ESPRESSO TO CLEANING YOUR MACHINE.
What our students are saying
CARAVAN TAUGHT ME THE INS & OUTS OF MAKING A DELICIOUS COFFEE. KUDOS TO THE TRAINERS & TRAINING PROGRAMME, IT HAS TRULY MADE A DIFFERENCE.