How to brew with a Moka Pot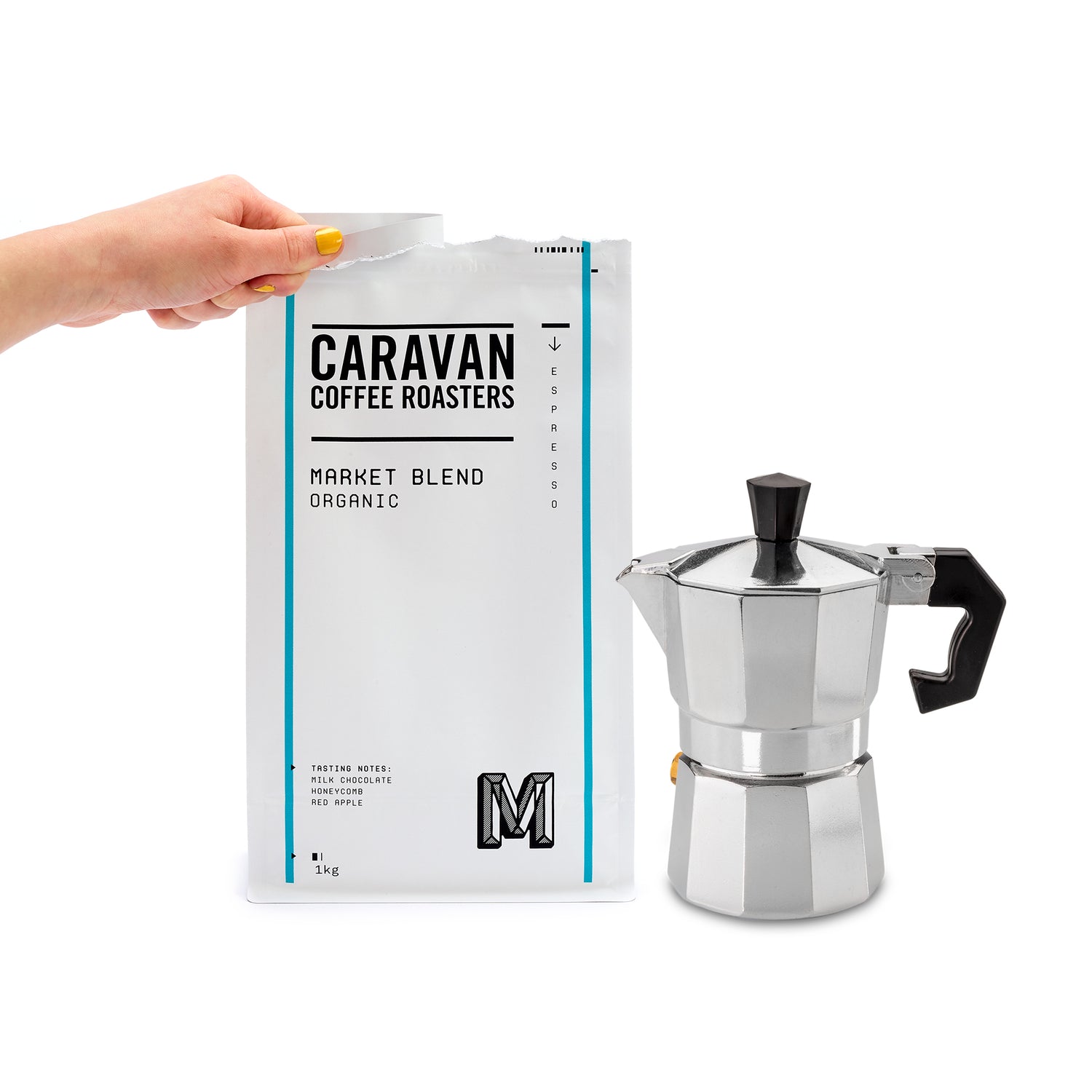 WHAT IS A MOKA POT? 
A Moka Pot is a stovetop coffee maker used to make espresso-like coffee. It uses boiling water to force steam through the coffee grounds to make a strong brew, a great and affordable alternative to an espresso machine.
STEP 1: WEIGH YOUR COFFEE
You'll need around 17-20 grams of coffee for a standard 3-cup Moka pot.
Grind your coffee beans to a medium-fine consistency, similar to table salt.
STEP 2: FILL WITH WATER
Fill the bottom chamber of your Moka pot with cold water up to the safety valve. Be careful not to overfill it.
STEP 3: FILL WITH COFFEE
Place the ground coffee into the filter basket and level it off with a flat edge. Screw the top and bottom chambers together tightly, making sure the seal is secure.
STEP 4: HEAT THE POT
Place the Moka pot on a stove, over a medium-low heat. You want the heat to be low enough so that the coffee brews slowly and evenly. As the water in the bottom chamber heats up, it will create steam, which will push the water through the coffee grounds and into the top chamber.
STEP 5: BREW!
Step 5: Once the coffee starts to bubble and rise to the top, remove the Moka pot from the heat and allow it to rest for a few seconds.
This will help to settle the coffee and ensure that it doesn't taste burnt.
STEP 6: DRINK
Pour the coffee into your favourite cup and enjoy.
Gala Apple, Fig Pudding, Candied Orange

Regular price

Sale price

From £9.00

Milk Chocolate
Honeycomb
Red Apple

Regular price

Sale price

From £8.00