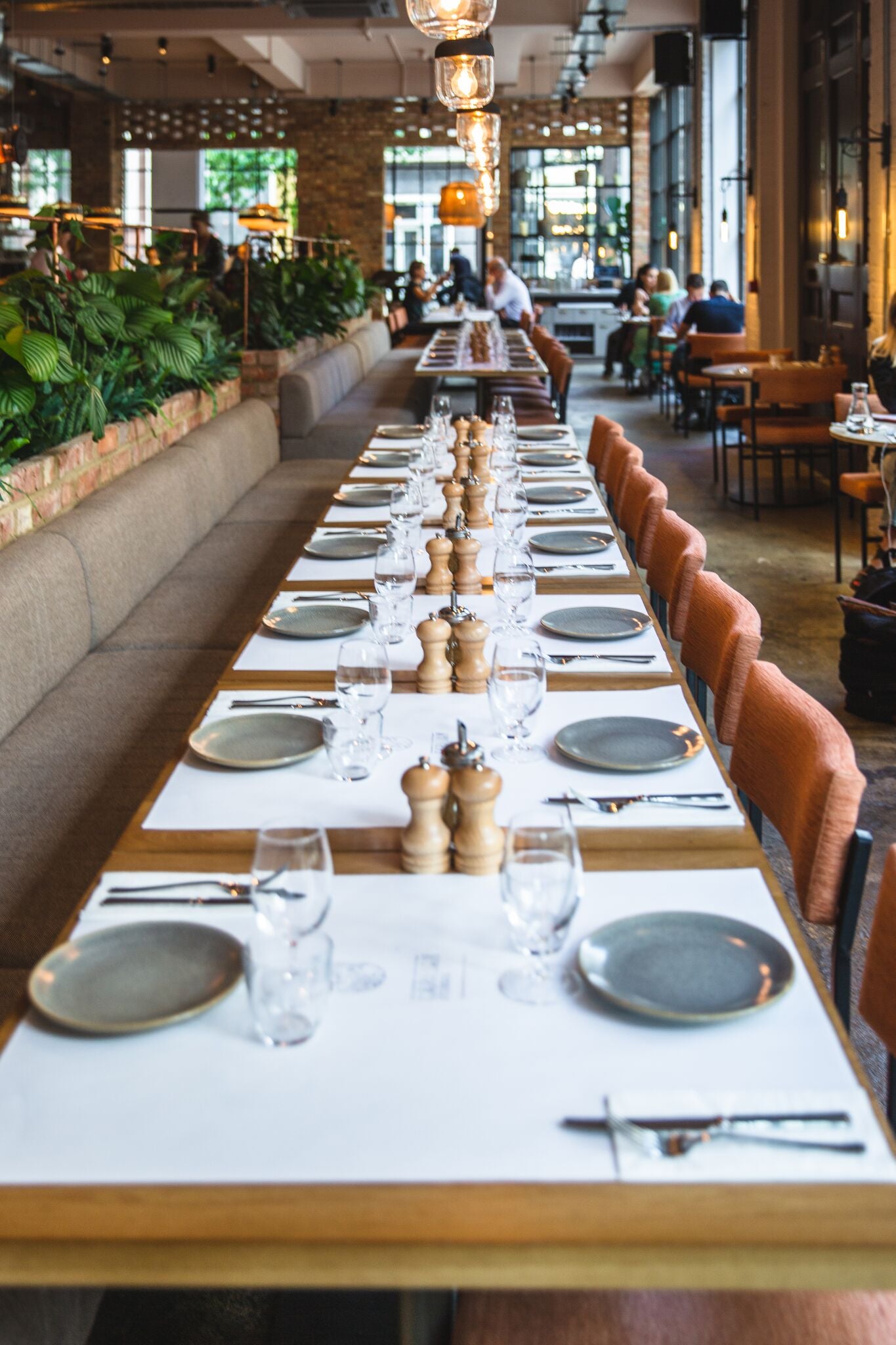 PRIVATE DINING & EVENTS AT CARAVAN FITZROVIA
FULL VENUE HIRE UP TO 150
PRIVATE DINING UP TO 50

OUT OF ALL OF OUR RESTAURANTS, CARAVAN FITZROVIA HAS THE MOST OPTIONS FOR GROUP DINING AND EVENTS. LOCATED ON GREAT PORTLAND STREET IN THE HEART OF LONDON'S WEST END, FITZROVIA IS PERFECT FOR PARTIES, MEETINGS AND MORE WITH PRIVATE AND SEMI-PRIVATE ROOMS PLUS PLENTY OF SPACE FOR GROUPS IN THE MAIN RESTAURANT.
Tables of up to 16 can book online, or get in touch via the private dining enquiry form for larger groups.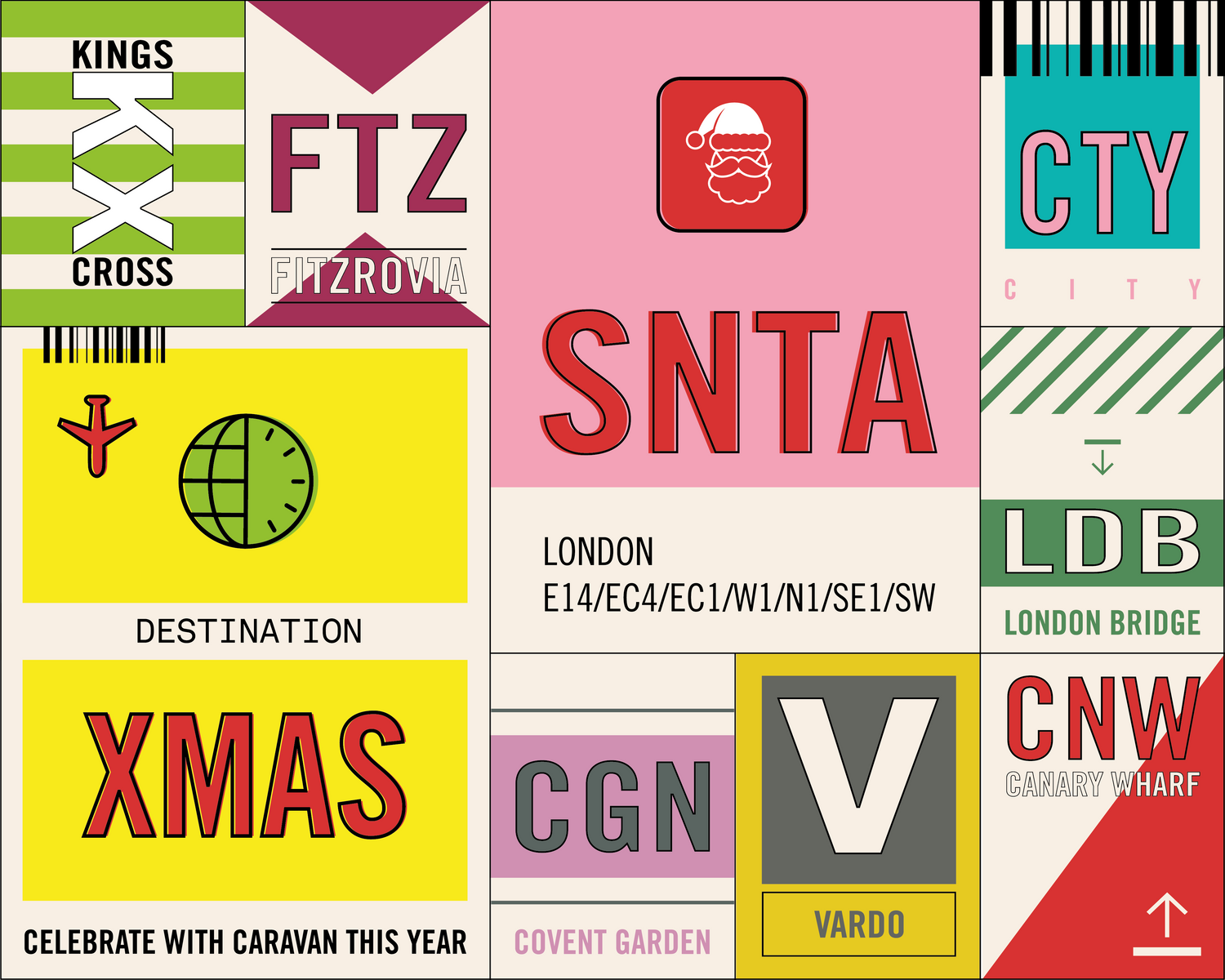 CHRISTMAS AT CARAVAN
Our private dining spaces are perfect for groups of all sizes, from intimate gatherings to large celebrations. We offer a variety of festive set menus.
Whether you're looking for a festive lunch or a cosy dinner, we have the perfect private dining experience for you. if you're not booking a private dining experience, you can still get the Christmas feeling by booking a table in the main restaurant.
VIEW MENUS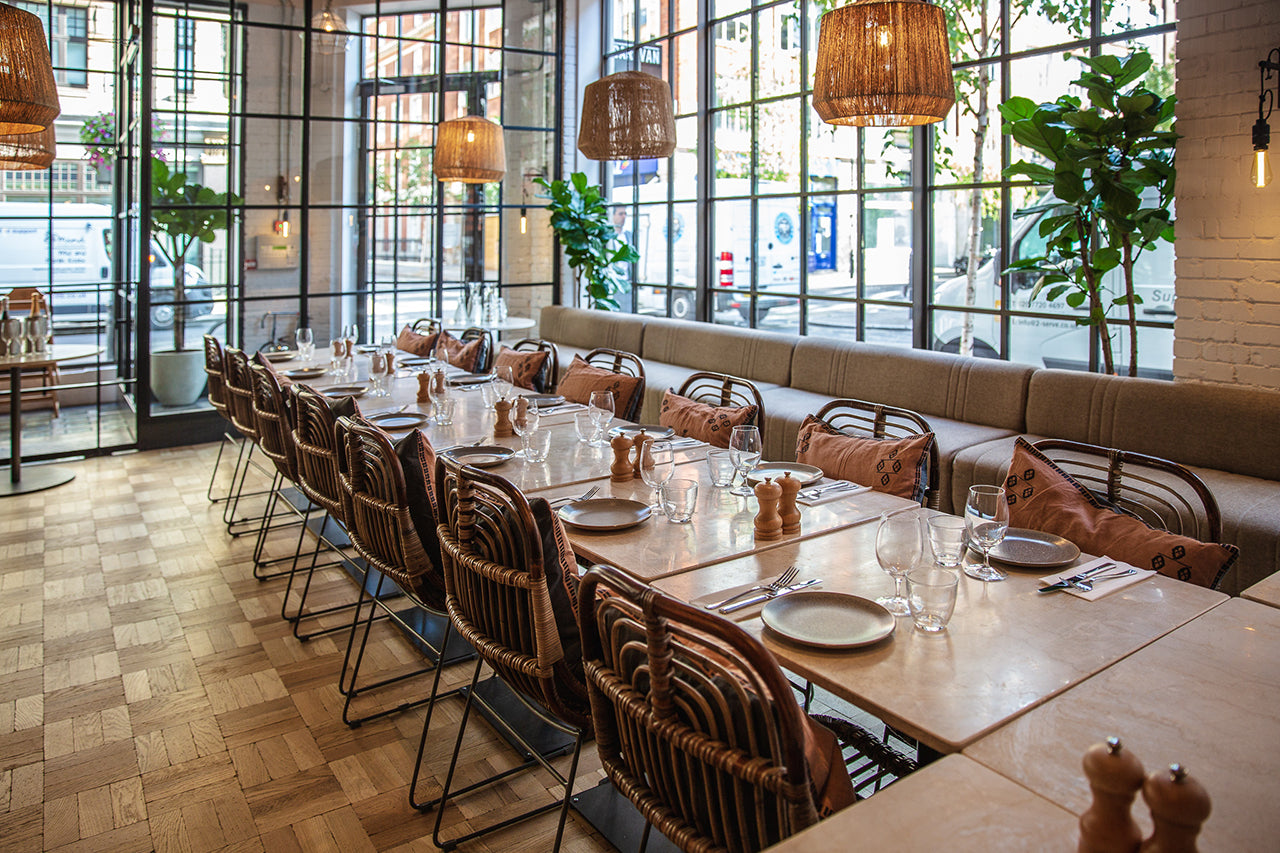 THE BOLSOVER ROOM AT CARAVAN FITZROVIA
THIS VERSATILE, HIGH CEILINGED ROOM IS A LIGHT AND BRIGHT SPACE FOR BREAKFAST OR LUNCH, OR A MORE ATMOSTPHERIC ONE FOR EVENING DINNER EVENTS.
THE BOLSOVER ROOM ADJOINS THE MAIN DINING ROOM AT CARAVAN FITZROVIA, PARTIALLY SEPARATED BY A BRICK PARTITION.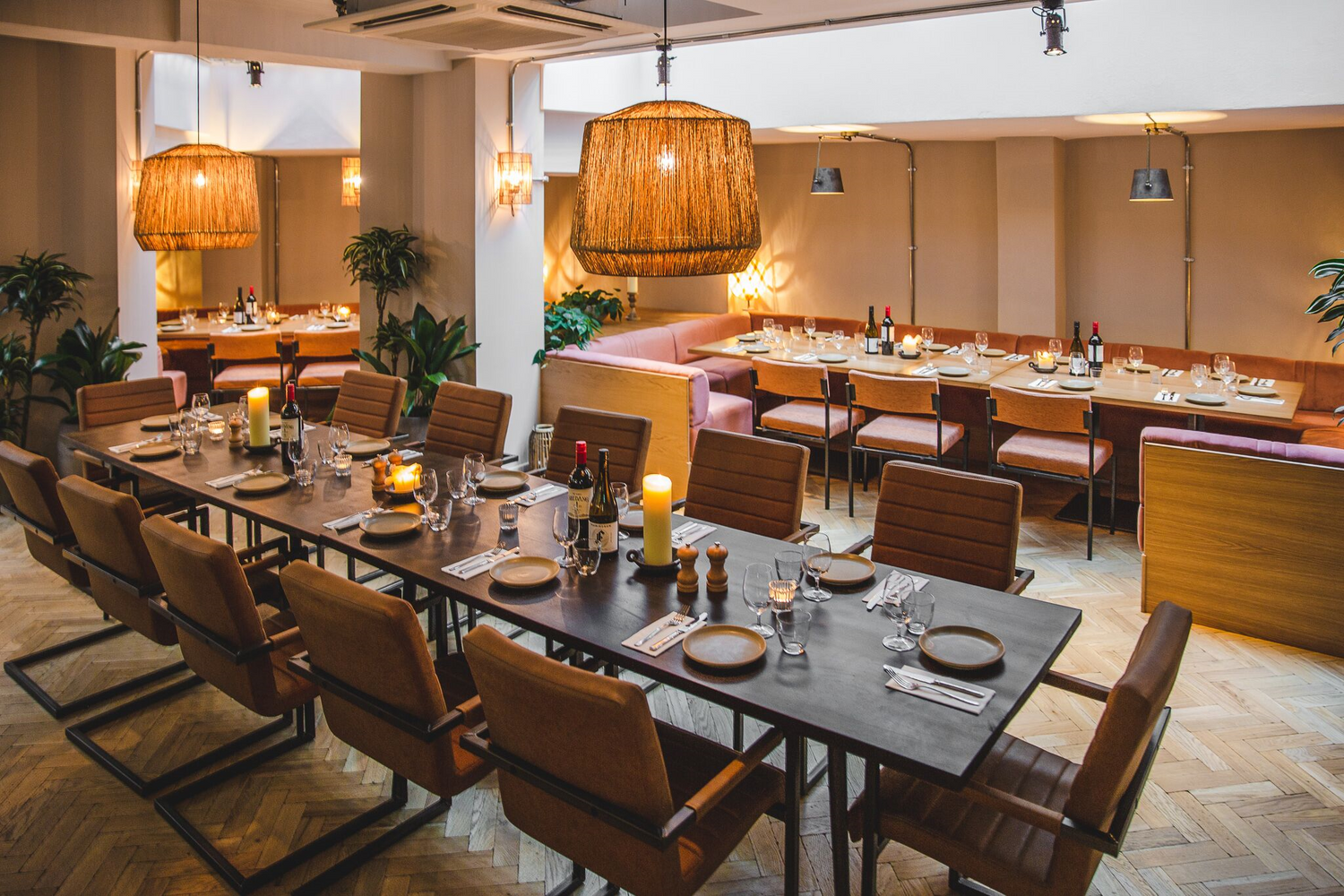 THE RECORD ROOM AT CARAVAN FITZROVIA
OUR HIDDEN RECORD ROOM IS A FORMER BBC RADIO RECORDING STUDIO, TUCKED AWAY ON THE LOWER LEVEL OF CARAVAN FITZROVIA. A FULLY PRIVATE SPACE WITH A SEPARATE SOUND SYSTEM, THE RECORD ROOM IS KITTED OUT FOR PARTIES WITH A DJ CONSOLE, RECORD PLAYER AND LIBRARY OF VINYL, AND A SCREEN FOR MEETINGS. YOU CAN EVEN CONTROL THE LIGHTING.
WELL-TRAVELLED FEASTS FOR YOUR FESTIVITIES
Choose from our breakfast, brunch, pizza & canapes, or set and feasting menus, all made up of a mixture of Caravan classic crowd-pleasers, and our newest seasonal dishes. 
VIEW PRIVATE DINING & EVENTS MENUS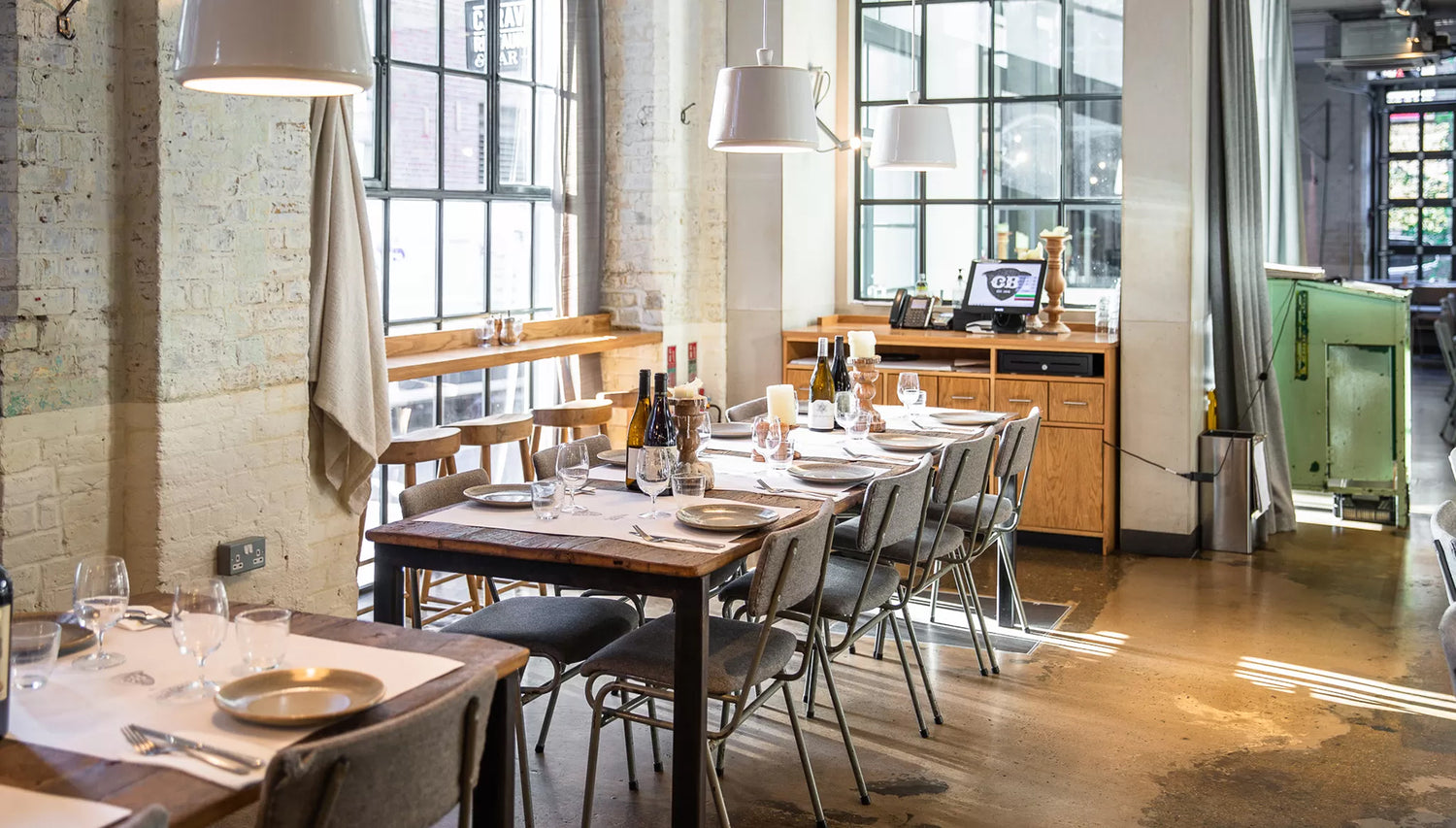 BROWSE THE EVENTS SPACES AT OUR OTHER RESTAURANTS
Check out the other group dining options available across our seven locations, or get in touch via the private dining enquiry form.